BSc Psych; BSc Hons Psych; MSc Counselling Psych
Registered Psychologist with NZ Psychologists Board
Member of NZ Psychological Society
Certified Member with EMDR International Association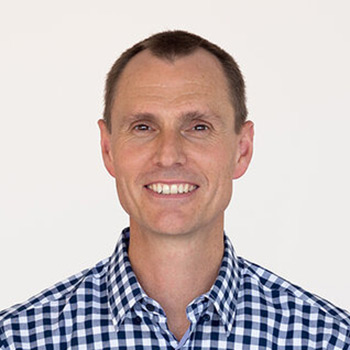 Henk is a Registered Psychologist with 19 years clinical experience. He has over 10 years experience working with people with eating disorders.
Henk trained in South Africa at the University of Stellenbosh. Following his training, he set up a private practice working primarily with older adolescents and adults facing a range of mental health difficulties. Since relocating to New Zealand in 2004, he has worked in mental health in both the public and private settings and has also has been working with eating disorders.
He has ongoing specialist supervision and has attended a range of trainings of eating disorder treatments including in Enhanced Cognitive Behaviour Therapy for Eating Disorders (CBT-E) and in Integrative Cognitive Affective Therapy (ICAT) for Bulimia Nervosa.
Henk continually extends his learning in the field of eating disorders and most recently has attended trainings in Neuroscience of Anorexia Nervosa and in Neuroscience of Bulimia Nervosa and Binge Eating Disorders.
Henk has experience working with adults and older adolescents presenting with anorexia nervosa as well as bulimia nervosa and binge eating disorder.
Henk is known for his warm and caring nature. He enjoys working one-on-one, helping people to become empowered against their difficulties, whether this is struggles with eating, depression, anxiety, stress, panic, adjustment, trauma, bereavement or anything else that limits someone from living a meaningful and fulfilling life.
Henk is also trained in a range of therapeutic interventions, including Acceptance and Commitment Therapy (ACT) which is a mindfulness based approach to recovery, Cognitive Behaviour Therapy (CBT), Complex trauma, Dialectical Behaviour Therapy (DBT), and Eye Movement Desensitising and Reprocessing (EMDR).
Henk uses feedback informed treatment as a regular part of his practice. Henk regularly seeks client feedback with the aim to improve outcomes in therapy. Feedback informed treatment is a way to track whether clients are making the changes they want to be making in their lives.
In early 2020, Henk moved solely into his Tauranga based private practice. He currently also practises from Attune Psychology in Rotorua one to two days a week (usually Mondays and Fridays).