BSc (Hons, First Class); Msc (Psychology, Distinction); PGDipClinPsyc (Distinction)
Registered Clinical Psychologist
Member of the New Zealand College of Clinical Psychologists
Member of the Australia New Zealand Academy of Eating Disorders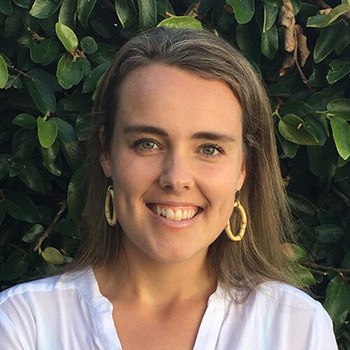 Julia is a Registered Clinical Psychologist with a strong passion and commitment towards helping individuals and families live rich, rewarding and full lives. Her experience primarily lies in working with children, adolescents, young adults and families presenting with a wide range of difficulties including eating disorders, Obsessive Compulsive Disorder, anxiety/mood problems, complex trauma, and neurodevelopmental disorders.
Julia understands the devastating and wide-spread effects of eating disorders on both individuals and families, and offers a sensitive, compassionate, kind and thoughtful therapeutic approach.  Julia has strong skills in engaging individuals and families where they are at and aims to enhance and draw out the strength and resilience of each person and family that is so integral to achieving full recovery.
As a member of the NZEDC team, Julia offers assessment and intervention to individuals and families experiencing difficulties associated with Anorexia Nervosa, Bulimia Nervosa, Binge Eating Disorder and Avoidant Restrictive Food Intake Disorder.
Julia receives regular expert supervision and is committed to ongoing professional development to ensure she provides the most effective evidence-based treatments to those she works with.  She has training, experience and skills using a variety of therapies including Family Based Treatment for Anorexia Nervosa (FBT), Enhanced Cognitive Behavioural Therapy (CBT-E), Mindfulness approaches, Dialectical Behaviour Therapy (DBT), and is an accredited Incredible Years Parent Programme facilitator. Julia places strong value on developing individualised treatment plans that specifically and effectively meet the needs of every individual and/or family she works with. Therapy is a collaborative process and Julia brings genuine authenticity into her work with all those she walks alongside.
Julia's focus is on early intervention and she currently provides support for those with an illness duration of less than two years.
Due to the limitations of working in private practice, Julia does not accept referrals for clients who are actively suicidal.
Julia is available to receive referrals from the Wellington region and currently sees clients from her Lower Hutt office on Wednesdays and Thursdays.