Medical Doctor, Psychosomatic Medicine (MCNZ)
Registered Psychotherapist (PBANZ)
Member of German College of Psychosomatic Medicine (DKPM)
President and Certified Supervisor of the International Association of Applied Neuroscience (IAAN)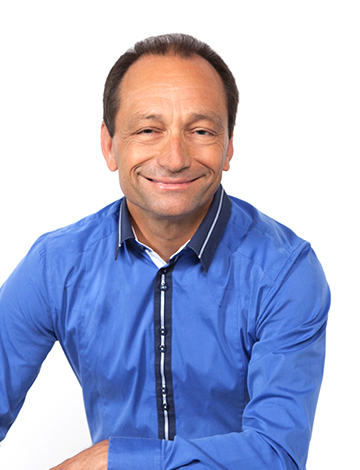 Dr Roger Mysliwiec trained in Germany as a medical doctor before qualifying as a specialist in Psychosomatic and Psychotherapeutic Medicine. He has worked in a psychosomatic hospital and in private practice until emigrating to New Zealand in 1996. He has been the Clinical Director of the public Regional Eating Disorders Service from 1999 until 2014 and has since moved into private practice.
Roger has over 25 years of experience working with eating disorders and is considered one of New Zealand's leading experts in the treatment of eating disorders. He has played a significant role in the development and expansion of eating disorders services in the Auckland Region. He regularly attends international eating disorders conferences to stay up to date with the latest developments in the field and is in frequent contact with some of the leading international experts.
Roger has had training in Maudsley Anorexia Treatment for Adults (MANTRA), Specialist Supportive Clinical Management (SSCM), Adolescent Focused Therapy (AFT) and Cognitive Behavioural Therapy (CBT). These treatments are all empirically based with data supporting their effectiveness. 
Roger has a strong interest in integrating the findings of neuroscience into theory and practice of psychotherapy and particularly into the treatment of eating disorders. He has also published a paper on the neuroscience of anorexia nervosa and its implications for the provision of FBT. He is an accredited supervisor and current president of the International Association of Applied Neuroscience (IAAN).
Roger provides specialist treatment primarily for adults and older adolescents presenting with anorexia nervosa, bulimia nervosa and binge eating disorder and avoidant restrictive food intake disorder. He also sees people with a more longstanding eating disorder who might benefit from targeted interventions or support to work towards recovery and improve their quality of life.
Although medication does not play a major part in the treatment of eating disorders, it can at times be a helpful adjunct to assist psychological treatment. Medication can also be a useful option for treatment of co-existing problems like general anxiety or depression. Roger provides mental health and medication reviews to discuss these options with the client when this might be indicated.
Because of Roger's extensive eating disorders experience he is in a good position to provide consultative specialist assessments and reviews. This can be particularly helpful in assisting individuals and their families to make an informed decision about available treatment options and help clarify the best possible treatment plan for the individual at the time.
Roger has extensive experience providing supervision and workshops for clinicians working in the field of eating disorders and mental health in New Zealand and Australia.
A part of Roger's practice is also dedicated to supervising psychotherapists and other health professionals working in medical and mental health fields and to mentoring of professionals in clinical leadership positions.
Fees at an hourly rate of $210 + GST ($241.50) apply for additional liaison and report writing.
Fees for individual and/or team (or group) supervision and consultation to be negotiated at the time of enquiry.
Please note that fees apply for cancellations with less than 24 hours notice.
If you would like to make an appointment or make a confidential enquiry please email here.