BEd. MHSc (Hons.) DipTchg
Director NZEDC
Registered Psychotherapist (PBANZ)
Member of the New Zealand Association of Psychotherapists (NZAP)
Member of Australian New Zealand Academy of Eating Disorders (ANZAED)
Faculty Member of the Training Institute for Child and Adolescent Eating Disorders, USA
Certified Family Based Treatment Therapist and Supervisor
Certified Member of the International Association of Applied Neuropsychotherapy (IAAN)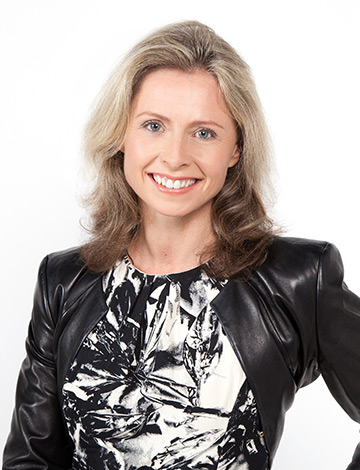 Kellie has worked in the field of eating disorders for over 20 years with individuals of all ages presenting with almost the entire range of issues around disordered eating behaviour. She brings a wealth of experience and knowledge into her practice as well as the humble understanding about how devastating these disorders can be for individuals and families.
Kellie is passionate about her work and helping people recover and feels confident in the treatment she offers. She also understands that recovery can be very difficult; however, recovery and change is certainly possible.
Kellie works with anorexia and bulimia nervosa, binge eating disorder,  and everything in between, with both adolescents and adults. Over the past ten years, Kellie has specialised further in working with adolescents and young adults suffering from anorexia nervosa. 
She is a faculty member of the Training Institute for Child and Adolescent Eating Disorders (Stanford, USA). www.train2treat4ed.com and is  the only clinician in New Zealand endorsed by the Institute to provide certifiable training and supervision of Family Based Treatment (FBT).
She is also formally trained in Adolescent Focussed Therapy (AFT), an evidence based individual approach for treatment of anorexia in adolescents.
Kellie also has expertise in a number of other therapy modalities. These include Cognitive Behavioural Therapy Enhanced (CBTE), Integrative Cognitive Affective Therapy (ICAT), Maudsley Anorexia Treatment for Adults (MANTRA) and Supportive Specialist Clinical Management (SSCM) for the treatment of adults with eating disorders. Depending on diagnosis and presenting issues, she also utilises Dialectical Behaviour Therapy (DBT), Motivation Enhancement Therapy (MET), Psychodynamic and Interpersonal Therapy (IPT), and Acceptance and Commitment Therapy (ACT), which is a mindfulness based approach to recovery.
Kellie has worked in the private and the public sector for many years and sees individuals/couples with a range of other mental health and emotional difficulties including anxiety, depression, effects of trauma or loss, life transitions, personality issues, self harm, relationship difficulties and adoption.
Kellie also specialises in supervising other clinicians working in the eating disorders field and is an expert at supervising Family Based Treatment. She is one of the few clinicians trained in AFT and is able to supervise this approach as well.
Due to the constraints of private practice Kellie does not take referrals for clients who are actively suicidal.
Kellie currently practices from the NZEDC office at 52 College Hill, Freemans Bay on Monday, Tuesday, Wednesday and Thursday.
Please note that cancellation fees apply for less than 24 hours notice.
If you would like to make an appointment or make a confidential enquiry please email here.