BHSc (OT), PGDipCBT (Dist), PGDipHSc (OccPrac), PGDipProfSup (Dist)
Registered Occupational Therapist
Member of the NZ Association of Occupational Therapy
Member of theAustralia & NZ Academy Eating Disorders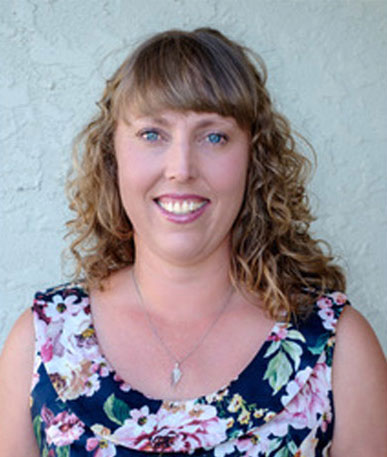 Maree is a New Zealand Registered Occupational Therapist, and a member of the Australia & New Zealand Academy for Eating Disorders. She has over 20 years' experience in mental health clinical practice, specialising in eating disorders since 2008. She has worked in specialist eating disorder services in London, Auckland and Hamilton.
Maree was certified in Family Based Treatment (FBT) for adolescents with Anorexia Nervosa by Dr James Lock (Stanford Training Institute) in 2010, and has trained in several other evidence based therapies for eating disorders including Cognitive Behaviour Therapy (CBT-E), Maudsley Anorexia Nervosa Treatment for Adults (MANTRA), Integrative Cognitive Affective Therapy for Bulimia (I-CAT), Adolescent Focussed Therapy (AFT) and Specialist Supportive Clinical Management (SSCM).
As an Occupational Therapist she is also trained in sensory integration and works with children and adults with Avoidant Restrictive Food Intake Disorder (ARFID). She has Post Graduate Diplomas in Cognitive Behaviour Therapy (CBT), Occupational Practice, and Professional Supervision.
Maree is passionate about finding the best fit for individuals to recover from an eating disorder using evidence and experience to guide joint decision making. She works with adolescents and adults with eating disorders including Anorexia Nervosa, Bulimia Nervosa, ARFID and Binge Eating Disorder.

Maree is based in Hamilton and available with NZEDC on Fridays. Please contact to arrange an appointment.